Whether you own a retail store or operate a supply chain, your business relies on your building's electrical system all day, every day. Without the proper wiring and hookups for your equipment, your business won't be able to operate effectively. Whether you're opening a new location, looking to upgrade your current space or experiencing electrical problems in Bakersfield, Algoso, Oildale, Oil Junction, or Rosedale, CA, the commercial electrical contractors at Rankin Electric can help.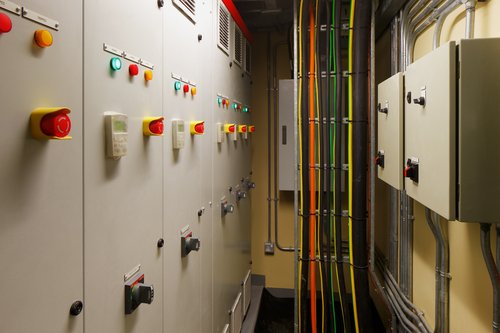 Electrical Systems to Support Your Business
Commercial businesses require extensive networks of electrical wires, outlets and breakers to keep all of the lights, electronics and equipment running safely. When constructing a new building to house your company in Bakersfield, CA, you'll want to select a commercial electrician with years of experience to install the necessary wiring and circuits needed to support your business for years to come.
If your business is growing and your current electrical system cannot handle the load, call Rankin Electric. We have years of experience completing remodeling and rewiring projects for commercial applications.
Outdated Electrical Upgrades
Electrical systems that are outdated or that were installed incorrectly may put you at risk of violating building codes. You don't want to keep these systems in use, both because they may come with hefty fines and they pose significant hazards throughout the building.
We can visit your location to assess the wiring and determine whether it's time for an upgrade to keep your employees and the building safe.
Lighting Installations
Indoor and outdoor lighting plays a key role in your business. Our commercial electrical contractors in Bakersfield, CA can handle lighting projects of any scope or size, whether it's for recessed lighting inside your office space or wiring for lighting outside in your parking lot. Our experienced technicians are deeply experienced in commercial electrical work, including:
Design/Build
Indoor lighting installations
New construction
Parking lot lighting
Remodels
Rewiring buildings
Tenant Improvement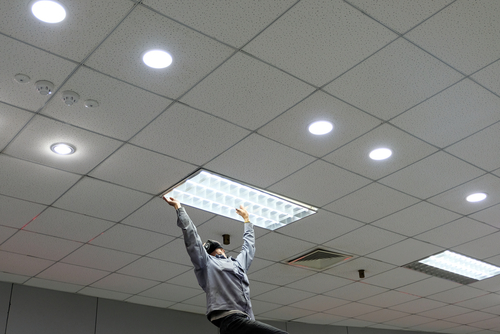 Solve your Commercial Electrical Needs
To learn more about our commercial electrical services or to schedule an appointment with one of our expert residential and commercial electrical contractors in Bakersfield, CA, contact Rankin Electric at 661-325-8658.