You expect your electrical systems and devices to work properly day in and day out. But when a light switch stops functioning or your breaker panel is acting up, you'll need to rely on the experts to provide electrical repair in Bakersfield, Algoso, Oilsdale, Oil Junction, and Rosedale, CA.
Trust Our Electrical Services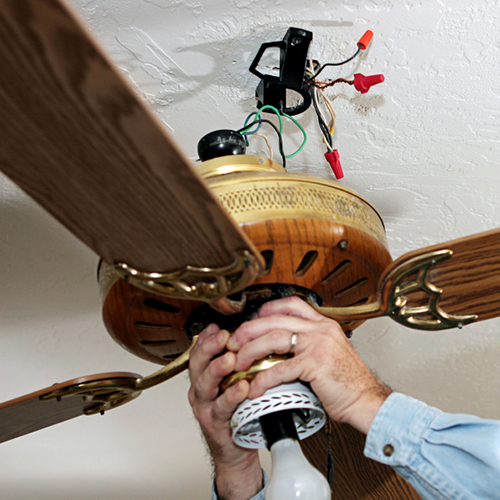 Sometimes, your electrical devices just don't work how they are supposed to. The highly-trained technicians at Rankin Electric are experts at troubleshooting electrical systems. You may also come across an electrical system in your building that flickers, falters or is generally unreliable. This is usually a sign of poor wiring. A faulty outlet, malfunctioning switch or improper wiring job can lead to a dangerous situation in your home or business. Instead of tinkering with these systems on your own—potentially harming yourself in the process—call on a professional for electrical assistance.
Waiting on electrical repairs for too long can be extremely dangerous, but Rankin Electric offers prompt, reliable service. Shortly after arriving at your home or business, we will diagnose the issue and get to work on repairing it until it works the way it should. Some of our most common electrical repairs in Bakersfield, CA include:
Ceiling fans
Lighting maintenance
Switches and outlets
At Rankin Electric, we value customer service above all else and are determined to solve your electrical issues as effectively and efficiently as possible. Our team has over 35 years of experience, with customer reviews to back up our expertise and success. When you choose us, your electrical devices are sure to operate as designed for a long time.
Get in Touch
If your electrical systems aren't working the way they are supposed to, don't delay in having them serviced by a licensed electrician. To learn more about our residential and commercial electrical services or to schedule an appointment with one of our experts, contact Rankin Electric at 661-325-8658.